viaLinks for Windows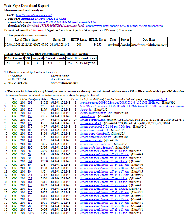 Monitor Web content, check page link, measure download performance. Click here to view a sample report (中文). viaLinks is a fast and comprehensive html link checker, webpage download performance profiler and web site monitor. viaLinks creates webpage download reports in both XML and HTML formats. viaLinks reports can be viewed in most popular browsers and/or integrated into applications for some specific web site management needs. viaLinks is cost-effective and gets the control in your hands, it offers downloading of unlimited Web pages, with unlimited concurrency.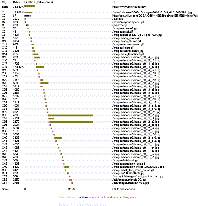 Instant Web page check for broken links, diagnose download bottlenecks,
Validate html content by detecting broken links on Web pages, provides annotated html content as well as detail performance report,
Built-in fast html download agent that downloads all kinds of page components (images, javascripts, flash, etc.),
Works well with secure pages that require SSL encryption,
Explores and follows redirected URLs,
Content verification in monitoring mode checks if page content contains / does not contain user-defined phases for successful/failed downloading,
Captures cookie usage and provides summary,
Supports custom HTTP request headers (user-agent, cookie, etc.),
Measures pages in a web transaction with configurable session cookie,
Provides download speed benchmark metric and performance summary,
Records Web server's IP address for each page component download which is useful for online diagnosis,
Has web-service interface that allows remote and interactive application administration,
Has command-line interface for batch scripting activation,
Provides intermediate XML output which allows for further analysis,
Web page monitoring as a system service that starts automatically when the machine is rebooted, easy setup through HTML interface to monitor multiple Web pages,
Can be used as a load testing tool, simple command line scripting can turn this product as a powerful web site load testing tool.
Contact Info.
Bay Image Software
11136 Linda Vista Drive
Cupertino, CA 95014 USA
Email:
[email protected]
Phone/Fax: (408) 517-0967
Order and Registration
It is easy to order software from Bay Image Software. You need to complete the
Product Order form
, which can be obtained online. Once we received your completed order form and payment, we shall promptly mail out the requested product(s) to your shipping address. If your email address is provided in the Product Order form, we shall also notify you through email.
A password can be issued to you via email
. Should the time-limited version expired during the order processing period, a special limit-extended version will be available online upon email request. We accept the following payment methods,
Purchase Order - We accept your company's standard purchase order. You may fax the authorized (signed) purchase order to us, or mail it to our mailing address. If you have any question, send an email to [email protected]
Payment by Check - You will have to send the completed Product Order form and a check in the exact amount to our mailing address.
PayPal

viaLinks v.1.4
for Windows 95/98/NT/2000/XP
$149
viaLinks Server Edition v.1.4
for Windows 95/98/NT/2000/XP
$499